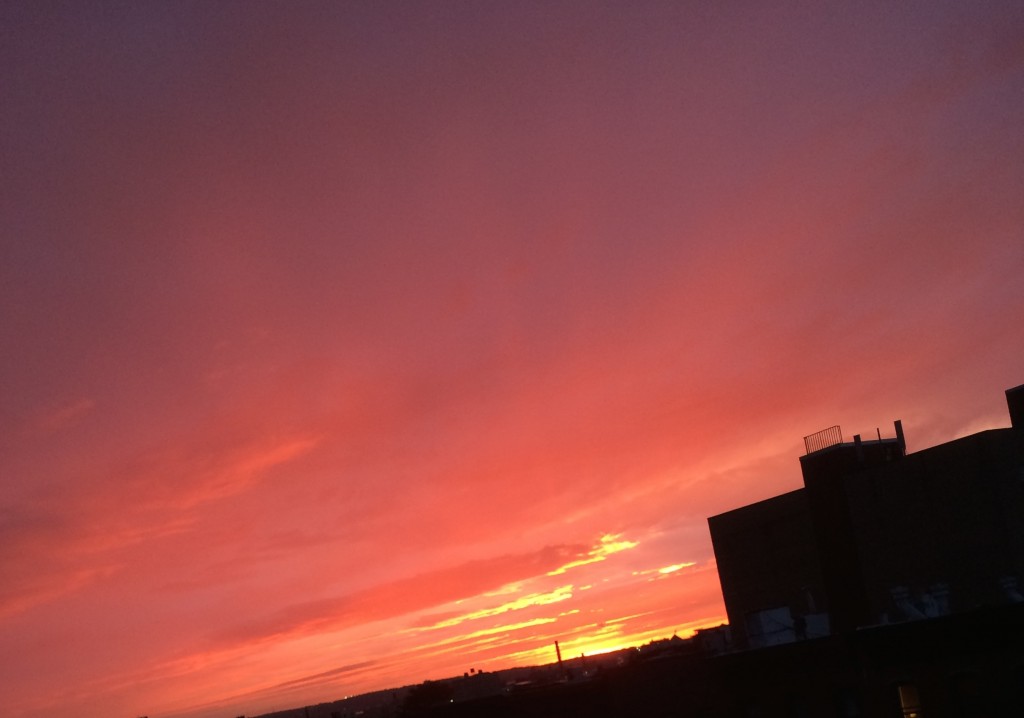 today is one of those itchy soul days. the kind of day when i want to yell at the world for being ignorant and anti-science and racist and sexist and willfully moronic, if not demonic. instead, i am grateful for:
1) the sane, smart, kind people out there.
2) my new sweater sweatshirt. so cozy.
3) words with friends. scrabble any time i want it is so satisfying and fun.
4) the blazingly hot pink sunsets that have been lighting up the brooklyn sky all week.
5) the amy poehler book yes please. so far, loving it.
6) the bear. the baby bear and his stiff-legged toddler walking. he's going further and further and it's just so incredible to watch him become this like, person.
7) pumpkins. specifically those pumpkins that resulted in the pumpkin chocolate chip mini muffins i made from this recipe. omg. so good i want to make them every day.
8) our cozy family love home nest. i never really thought i could feel whole in a family. and i do. it's like all these old cracks are healing as we love each other and offer our son a model of a version of what that can mean. he loves it when we hug or kiss. he stares and smiles. i realize i didn't really have that, and it's a whole lot.
9) this piece i wrote for onfaith, 10 Things I Wish Everyone Knew About Yoga. it was so fun to get to be irreverent and sassy in a piece of paid writing. i usually just have to slip into another voice entirely. but this was done in one of my own authentic voices. that feels good.
10) soft little cheeks. nom nom nom.