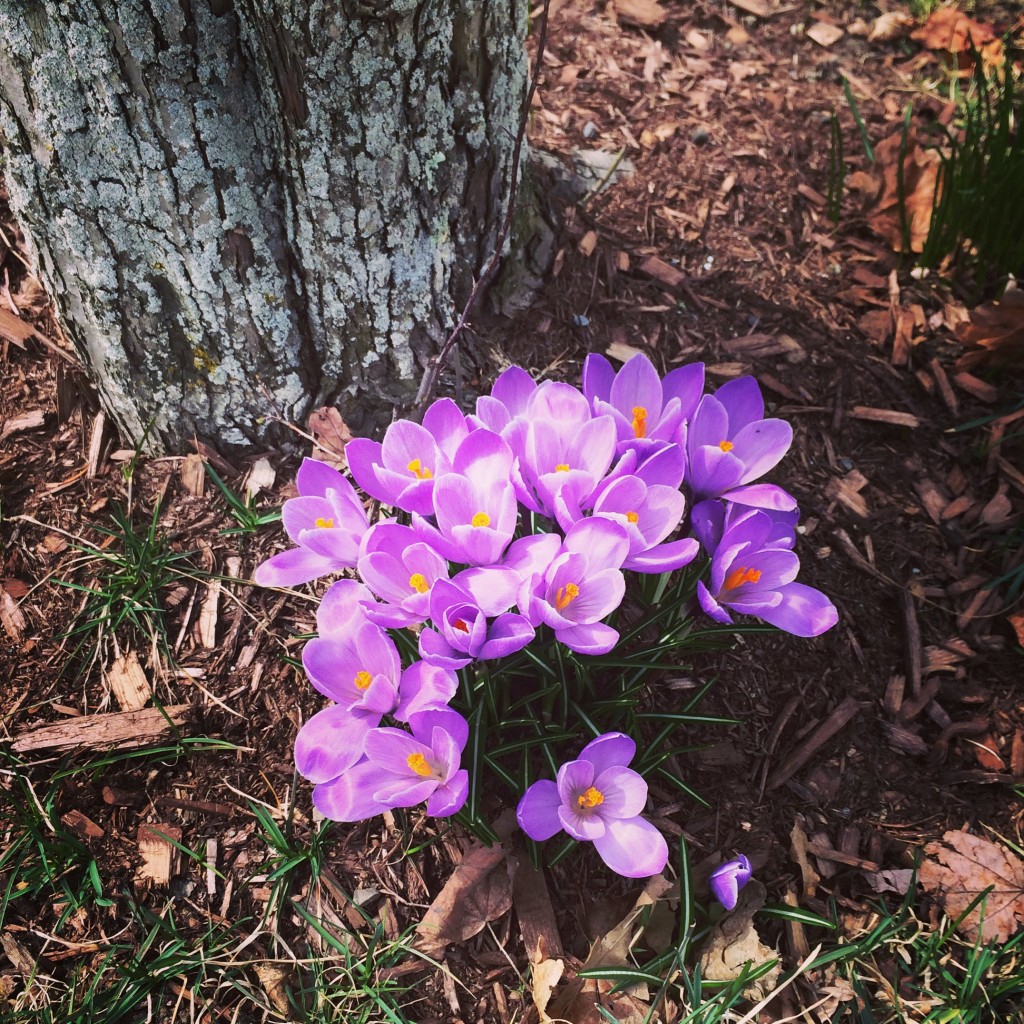 it's spring, it's spring! i am grateful for…
1) sunshine
2) sprouting green things
3) my boy being able to play outside pretty much all day when it's nice out. grateful for a daycare that lets him!
4) better produce. the tomatoes are shaping up, strawberries too.
5) being able to wear my green peacoat instead of the black down coat i've been wearing every day since we moved. green! stylish! not freezing! ahhh.
6) not risking life and ass every time i step outside. no ice, no snow, just grass, dirt, mud, cement. i want to kiss that naked ground.
7) neighbors! who knew? those houses around us the last four months? they have PEOPLE in them! many of them nice people! with kids! and animals! who come outside! and speak!
8) driving. yup, i'm driving. a little. with my instructor, mostly. with my man, a little. today, to daycare and back. highways still make me sick, but i think i can do this around-town driving. i think i can, i think i can, i think i can…
9) smashdub, my new favorite app. you lipsynch, it records 9 seconds of video. i'm a dork but it makes me smile. and i had a revelation. instead of this "doing something every day that scares you" stuff, which can be good, but really, i've had enough fear in my life. that just doesn't sound fun. so my new goal: "do something every day that embarrasses me"! yesterday, this meant posting me lipsynching. i'm not sure what it will mean today. but the idea at least, is freeing for someone who cares waaaaay to much what people think of her. someone once said to a friend of mine, "when you're embarrassed you know you're on to something spiritually." i think it's because it's such a vulnerable, raw emotion that indicates our cover has been blown. and covers don't serve our highest, most authentic, creative self. they actually stymie it and make us unhappy. so, embarrassment, here i come!
10) iced coffee. cold brew. with soy. from the roost.
happy spring! xo